How is RFID helpful in library automation?
Simple: It helps to automate
Know more
Advanced library automation is done by integrating certain hardware components with the library automation software like KOHA. These hardware items are supposed to reduce the staff effort in non-productive works.
One of the most used and efficient technology solution for library automation is RFID. Radio frequency identification (RFID) is a technology to identify books securly and without contact.
So how does RFID equipment help in automation of library tasks:
RFID tag for Books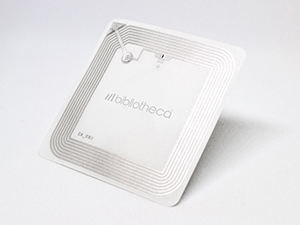 RFID square tag
- Available in 50 mm x 50 mm size
- Box size of 6000 tags
- Roll size of 2000 tags
- Optional clear tag available as well
RFID rectangle tag
- Available in 80 mm x 50 mm size
- Roll size of 1500 tags
- Optional clear tag available as well
RFID tag for CD/DVD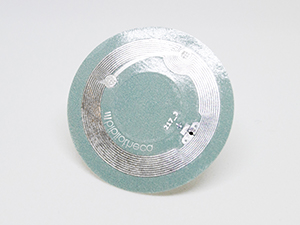 RFID tag hub


- Available in 40 mm dia size
- Box size of 4000 tags
- To be used for CDs
RFID tag fullDiscCD
- Available in 116 mm dia size
- Roll size of 1000 tags
- To be used for CDs & DVDs
RFID tag fullDiscDVD
- Available in 116 mm dia size
- Roll size of 500 tags
- To be used for DVDs + Blu-ray