Barcode based Self Check System
Self check system using basic barcode labels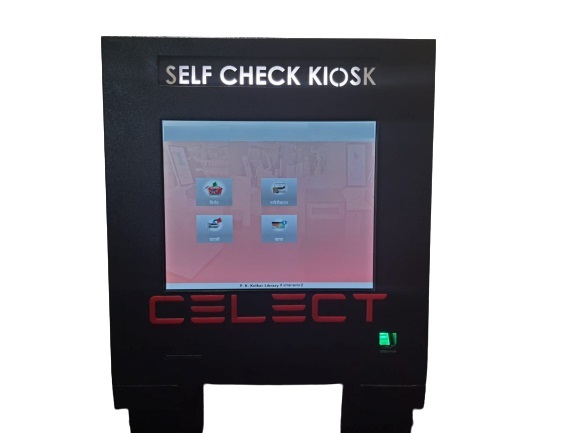 Reduce the workflow at your circulation counters even without using RFID systems
Using touch screen interface, fast slip printer and simpler design, LIBCON Barcode based self check system helps to automate the circulation processes in the library without the overhead of RFID system implementation. The system can be directly connected with any ILS/LMS system using SIP2 protocols.
System supports multiple identification methods available for patron identification.
Pre-loaded with our circulation self-service software.
Pre-configured functions for circulation & patron account functions.
Connected to LMS / ILS system through SIP / NCIP based commands.
Touch screen vandal proof monitor.
Fast slip printer with auto cut feature.
Identification Methods for barcode based self check system
System supports identification of books through barcodes and QR codes. Patron identification are supported through multiple modes.
Why should a library use barcode based self check system?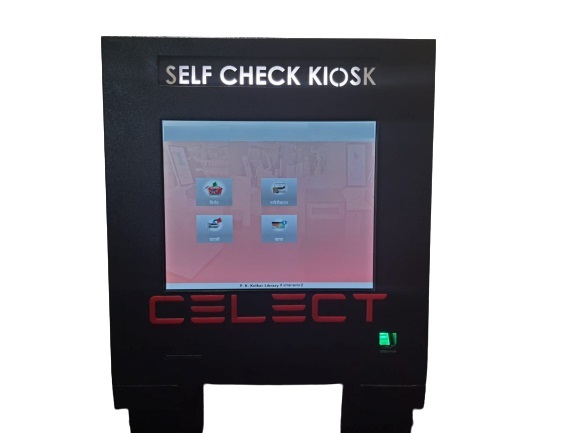 Most of the libraries are already using barcode labels for ease of circulation. Mostly books are barcoded at the time of acquisition.
At times the library is not able to go for the RFID system because of so many reasons. Some of the reasons are:
RFID system can be costly to begin with, if you are doing a conversion from an already huge collection. Because the number of tags to be procured is high.
Moving to RFID system can be cumbersome & time consuming as well. If the library has a huge collection size then it shall take a good deal of time to convert all the collection.
There can be a technical limitation to your move towards RFID system, e.g your ILS/LMS system does not support the ideal integration method or is costing way too much.

If your answer is 'Yes' to any of the above questions then LIBCON barcode based self check system is your solution.