Biometrics in library Identity Management
Fingerprints don't lie...

Tired of verifying identity of your patrons?
Do your patron forget their Identity / membership cards every now and then?
Patrons complaining of forgetting their login or Personal Identification Nos (PINs)?

If any of the above rings a bell, then biometric identification of patrons is the solution for you
Why and when is Biometric ideal for Patron Identification in Libraries
Whenever the library user is not expected to be carrying the membership card and can access the library services even without a membership card.
Library membership is extenstive and it can be difficult to manage the identity of every member.
Whenever the library wishes to povide two factor authentication for patron identity and verification.
Fingerprint Scanners
Basic & faster identity verification
Being a part of CELECT, we are uniquely positioned to add the advantage of biometrics to library identity validation.
Biometric identity can be added to the circulations systems of self-check sytems or staff workstations using biometrics identity validation softwares.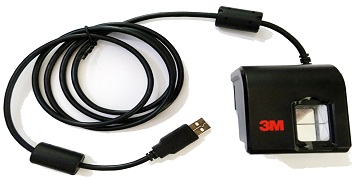 Features of fingerprint scanners:
Single finger or multiple finger scanners
Direct USB connection for faster processing
Can be used for enrollment or verification
Facial Recognition
Superior Recognition & Identity validation
Contactless identity validation with direct integration with KOHA LMS for attendance & circulation systems.

Features of Facial Recognition:
Full integration with KOHA LMS
Web camera or tablet based
Direct application for enrollment and verification