Tattlpe tape for books / CDs / DVDs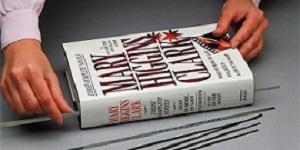 B1 Tattle tape strips
- Available in 165 x 1.6 mm size
- Box size of 1000 tags
- Use for hardcover books
B2 Tattle tape strips
- Available in 165 x 1.6 mm size
- Box size of 1000 tags
- Use for books & magazines
DCD2 Tattle tape strips
- Available in 114 mm dia
- Box size of 1000 tags
- Use for CDs & DVDs
RFID tag for Books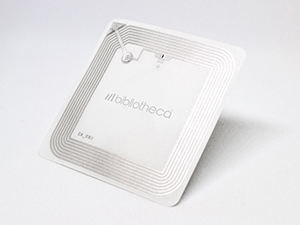 RFID square tag
- Available in 50 mm x 50 mm size
- Box size of 6000 tags
- Roll size of 2000 tags
- Optional clear tag available as well
RFID rectangle tag
- Available in 80 mm x 50 mm size
- Roll size of 1500 tags
- Optional clear tag available as well
bibliotheca
RFID + Tattle Tape
staff workstation
Process both RFID tags & Tattle Tapes in one go.
Get the same reliability of patented 3M design process with bibliotheca now.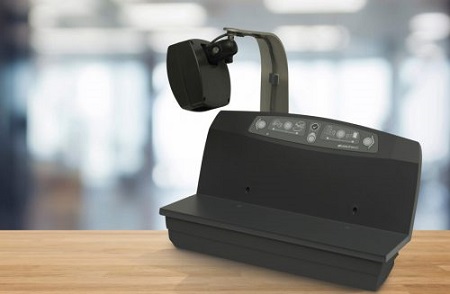 The bibliotheca RFID staff workstation are ideal for daily usage within the library. Combined functionality of identification and security into a single operation saves significant time in item processing in the library.

It can be used for initial tag programming, re-programming and circulation processes. All the workstations work with bibliotheca tag data manager. Using a barcode scanner with bibliotheca RFID staff workstations can make your tag programming faster. The systems are fully compatible with existing circulation desk computers, scanners and printers.

All of our models come with tagging and circulation software for faster integrations.
Direct communication with ILS/ LMS.
Tag data manager.
Easy-to-use interface & space saving ergonomics.
Visual indication if system is down.
Verifier light confirms presence of sensitized TattleTape™ Security Strip.
bibliotheca Hybrid
selfCheck systems
Intuitive designs combined with multiple addon components
Get the self check system from the master of self check ecosystems for libraries: bibliotheca
Clear touch screen devices and fast slip printer integrated with library circulation system features make bibliotheca self check systems ideal for your libraries.
Get the same reliability of patented 3M design process with bibliotheca now.
bibliotheca Hybrid self check is available in three version
bibliotheca hybrid Self Check 1000D Desktop version
bibliotheca hybrid Self Check 1000 Full height kiosk version
bibliotheca hybrid Self Check components customized layout
Ideal self service systems which can be used for all the circulation and account related transactions in a library. Coupled this with other integrated services to display information about events and programs and multiple optional components to enhance the library usage experience.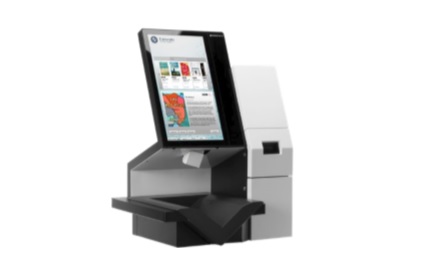 Pre-loaded with our quickConnect™ self-service software.
Pre-configured functions for circulation & patron account functions.
Connected to LMS / ILS system through SIP / NCIP based commands.
Supported both RFID tags and Tattle tape strips processing in a single process.
Standards & compliance: DDA, ADA, CE, FCC, IC.
Optional smart card reader, contactless card reader, biometric scanners.