Tattlpe tape for books / CDs / DVDs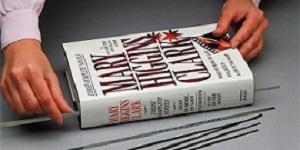 B1 Tattle tape strips
- Available in 165 x 1.6 mm size
- Box size of 1000 tags
- Use for hardcover books
B2 Tattle tape strips
- Available in 165 x 1.6 mm size
- Box size of 1000 tags
- Use for books & magazines
DCD2 Tattle tape strips
- Available in 114 mm dia
- Box size of 1000 tags
- Use for CDs & DVDs
Why Tattle tape is the best of the best?
Simple: Tattle tapes are covert
Know more
Tattle tapes are covert.
Since the user is not able to locate a Tattle tape so it becomes virtually impossible to tamper with that.
Ensure that the return on investment is realised within 3 years of deploying the Tattle tapes security system.
Archival quality, double-sided adhesive will not degrade library materials.
Since 1970s Tattle Tape security system is the most used system worldwide to prevent the library materials from theft and accidentally taking them out of the library.
When it comes to security Tattle tape is always better than RFID technology. The advantages of RFID technology comes into play when using self-checkout, automated book return/sorting and inventory scanners. However, when it comes to security a RFID tag can be easily located and hence removed defying the security aspect.
Libraries who are having highly valuable items and less circulation prefer tattle tape as a security technology. The tags are almost invisible to the naked eye once applied.
Since the operational frequency of Tattle Tape system is low it makes it almost impossible to shield, vandalize and using of common shop lifting methods to steal marked books.